Activities
January 2019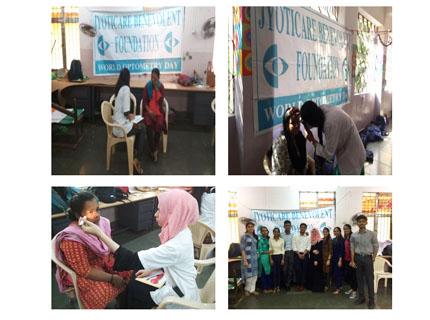 JCBF conducted a vision screening program for the mothers of Akanksha Schools students.
A team of optometry students led by Optom Clerita Serrao conducted the screening.
A total number of 128 mothers were screened.
26 mothers were referred to Lotus Eye Hospital.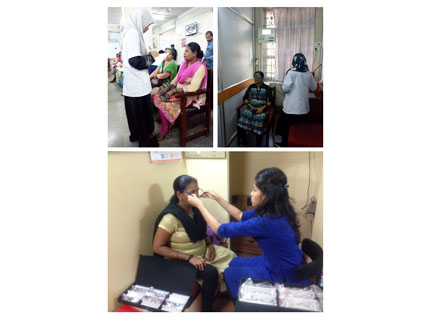 26 Mothers were taken to Lotus Eye Hospital for further evaluation.
Were prescribed with spectacles and one mother required surgery.
JCBF supplied free spectacles to 16 mothers.
February 2019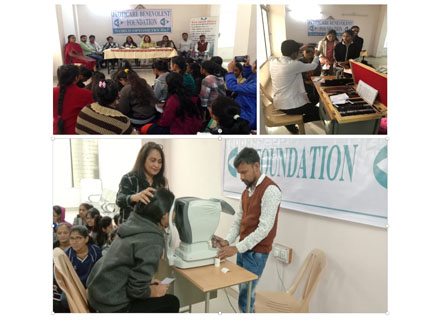 VS conducted at university  Women Hostel at Vallabh Vidya Nagar Gujarat with the help of Team from Jethwa Eye Hospital.
200 Students and Staff were screened.
45 students were sent to Jethwa Eye Hospital.
3 were referred for surgery.
All costs were borne by JCBF.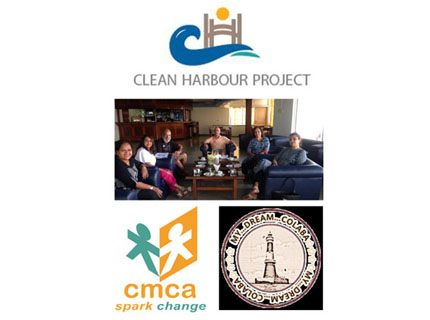 JCBF initiated 'Clean Harbour Project' in collaboration with 'My Dream Colaba' and Children's Movement for Civic Awareness (CMCA)with the intention of cleaning up the Mumbai Harbour waters and the shore at all the 5 Jetties at 'The Gateway of India'.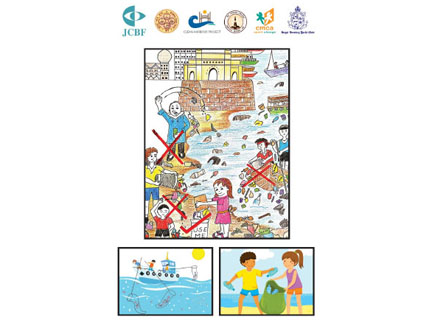 This involves several authorities such as the Children's Movement for Civic Awareness (CMCA), My Dream Colaba (MDC), Royal Bombay Yacht Club (RBYC), Mumbai Port Trust (MbPT), The Indian Navy, The Taj Mahal Hotel, Colaba Police, Local Corporator Mr. Makarand Narvekar and Coast Guard Western Region.
World Optometry Day Celebrations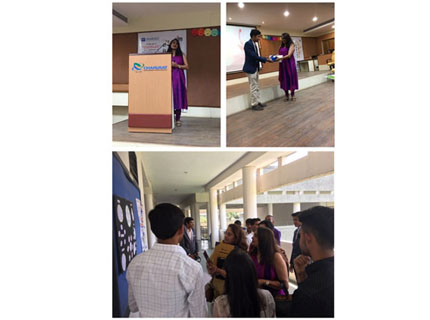 JCBF Trustee Jyoti Dave-Singh gave a lecture on Myopia Control in children at CHARUSAT University on 23rd March 2019.
Optometry students of 4 colleges attended and had a poster presentation competition which was judged by Trustee Jyoti Dave-Singh.
World Optometry Day 23rd March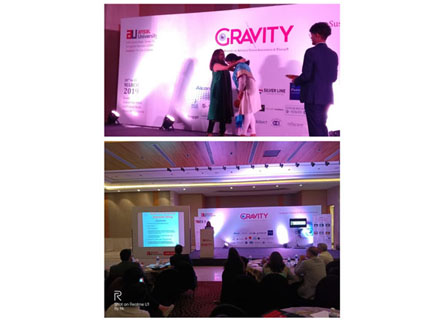 JCBF participated and  sponsored 6 Optometrists to enhance their knowledge to attend Gravitas conference on 30th/31st March.
JCBF participated in the celebrations of the 40th anniversary of The International Association of Contact Lens Educators at Gravity conference.
March 2019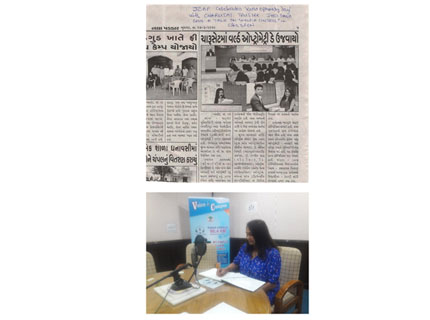 JCBF conducted a Radio Programme at Gujarat University. Trustee Jyoti Dave-Singh participated by creating awareness on hazards of UV radiation, general eyecare and importance to routine eye examination.
March 2019
April 2019
May 2019
June 2019
July 2019
August 2019
September & October 2019
CHP Inaugural Function 14th November
CHP Inaugural Function 14th November