Activities
JCBF-HR Project PHASE 2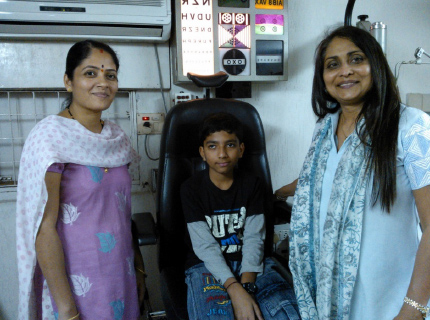 A student aged 14 years was detected with a squint.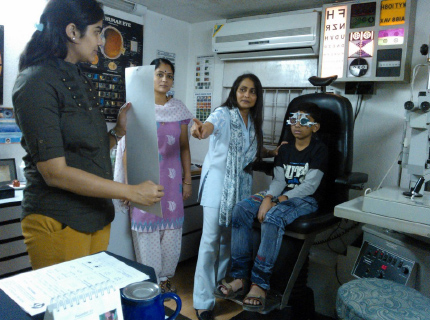 He was brought to the clinic for further assessment.
January-March 2014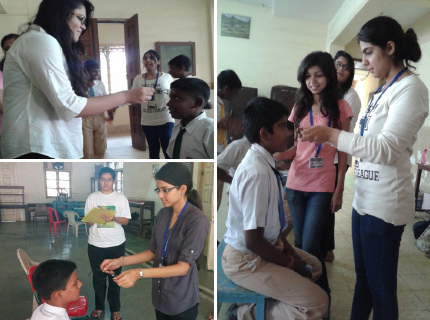 JCBF-HR Project Phase II
Students having problems with their eyes were segregated and taken to The Primary Eye Care clinic for further investigation.
Students having minor problems were prescribed with medicines, some were prescribed spectacles and some of them having major problems were asked to visit the Bombay City Hospital.
Meanwhile the spectacles were made and were dispensed to the students by the HR College volunteers.
March 2014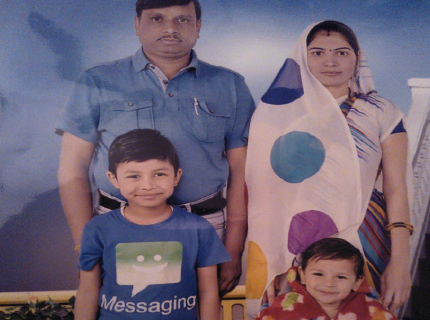 JCBF funded medical expenses at AIIMS Delhi of Rs. 20,000/- for child Yash Permar (4 years) from MP who is suffering from a congenital eye disorders. One eye is already lost.
The child is recovering with partial sight in the good eye.
JCBF will undertake further rehabilitation of the child next year and relieve financial burden on parents
April 2014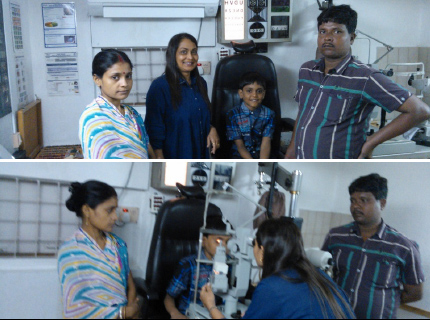 JCBF funded child Subha Pramamle age 12 years suffering from disease KERATOCONUS which causes blindness.
JCBF supplied a free 'Rose K' lens for restoring his sight in the right eye.
JCBF will supply free spectacles for the left eye which has undergone surgery to restore sight.
May 2014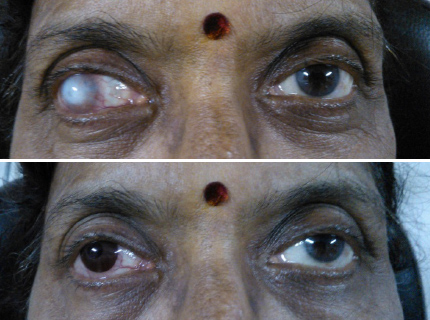 JCBF supported Mrs.Pooja Vaidya by providing her with a cosmetic lens to help her rehabilitate within society.
July 2014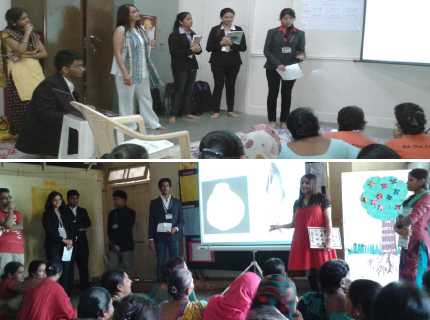 2014 JCBF-HR Project Phase 3
Presentation on 'Eye Health & Nutrition'to Parents and Teachers to spread awareness on the importance of good diet.
August 2014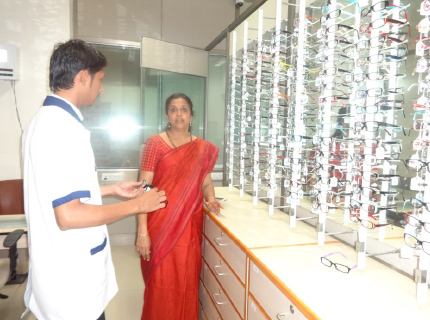 Project with Charuset University Department of Optometry at Gujarat completed with setting up of Opththalmic Dispensing unit.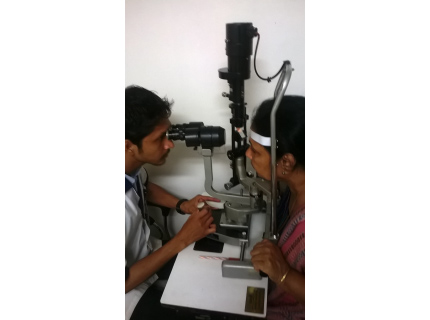 Donation by JCBF to Optometry Department at CHARUSET Hospital of a Slit-Lamp Biomicroscope.
September 2014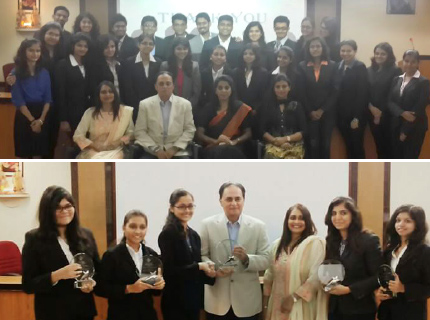 JCBF HR College Awards Function
Chief Guest Rtd Vice Admiral & Trustee Mr. Madanjit Singh, Trustee Mrs. Jyoti Dave-Singh & Dr. Indu Sahani along with the participants of the project.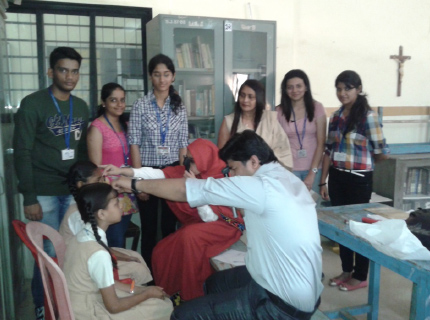 JCBF-HR College 2014-2015
A total of 1134 children and teachers were screened at St. Joseph's High School Colaba with Lotus College of Optometry students & HR college.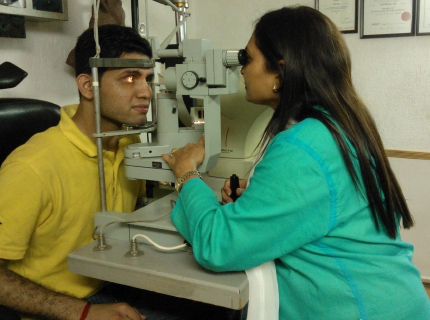 Supplied free therapeutic semi-scleral contact lenses and aftercare to Prateek Kochar who comes from an economically backward background.
October 2014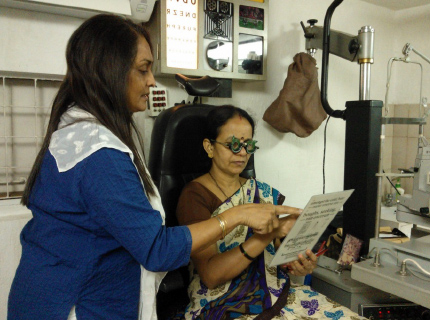 Examining and supply of free spectacles to Manisha who comes from an economically backward background.