Activities
January 2017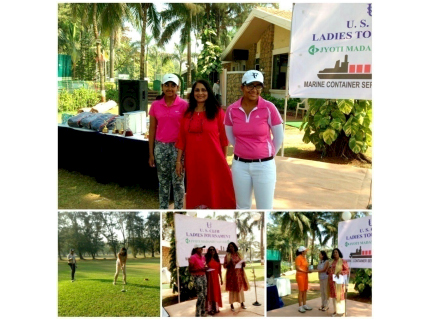 JCBF held a Fund Raising programme by organizing a Golf Tournament at United Services Club (Mumbai) to promote sports for women and children.
72 Golfers participated out of which 24 were women and children.
The amount collected was Rs. 60,000/- (Sixty Thousand Only)
March 2017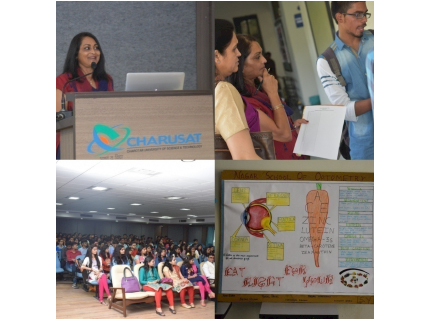 Celebrated world Optometry day at CHARUSAT University, Changa, Gujarat. Trustee Jyoti Dave-Singh conducted Lectures on Eyehealth and Nutrition
200 students participated. Students prepared recipes of food dishes which can provide good nutrition for the eye and invited the guests to taste the dishes.
April 2017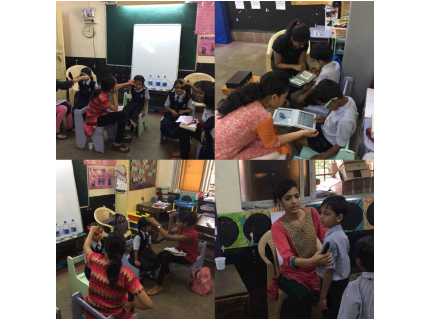 JCBF Screened 95 students of Mahalakshmi Mumbai Public School.
11 students were referred for further treatment at Lotus Eye Hospital for which JCBF paid all the costs.
May 2017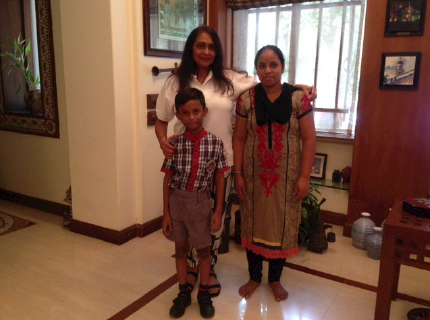 Continuing support for Harsh Krishnamurthy. JCBF Trustee Mrs. Jyoti Dave-Singh presented Harsh with Books as he has done very well at school getting good Grades in all subjects.
June 2017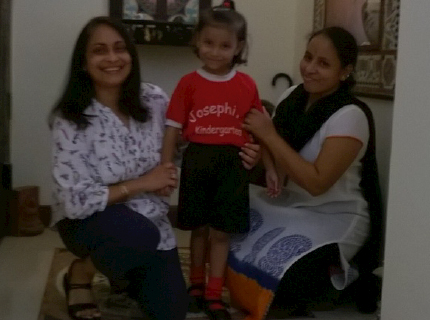 JCBF sponsored child Tanisha Krishnamurthy for her primary school education at St Joseph's High School.
JCBF supplied all uniforms and required books.
August 2017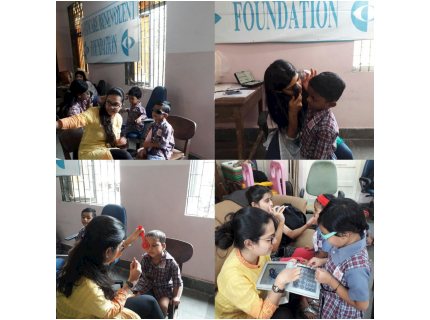 Vision screening Program was organized at Laxminagar Public School Mumbai on 2nd 3rd & 4th August 2017.
Team of Optometrist from Lotus School of Optometry aided the screening.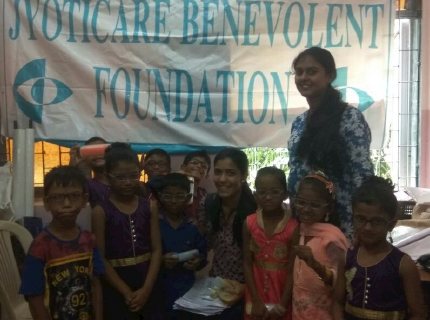 225 children were screened.
26 were further examined at Lotus Eye Hospital.
20 were prescribed and supplied with spectacles.
All expenses were borne by JCBF.
September 2017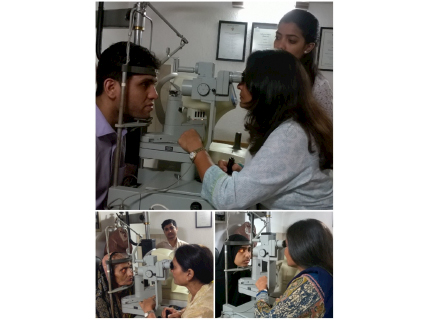 JCBF supplied free Rose K contact lenses to Prateek Kochar and Umme Salma who come from an economically backward background.
Satyabhama Das was supported by JCBF for a successful Cataract surgery for both eyes.
October 2017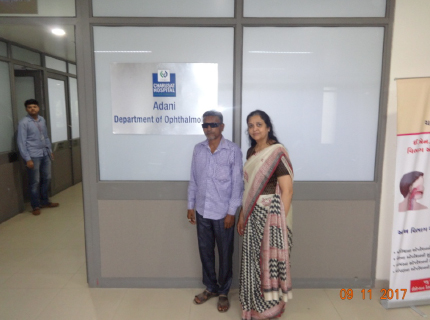 JCBF paid for 5 Phaco Cataract surgeries for economically backward patients at CHARUSAT Hospital Changa, Gujarat organised by Dr. Uma Patel CEO of the hospital.
Prabhodkumar Babubhai Vyas was one of them.
November 2017 - Vision screening project at Seva Sadan Schools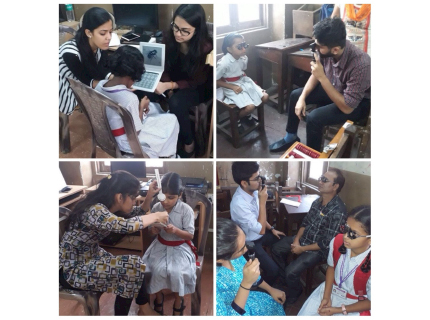 Vision screening Program was organized at Seva Sadan School Mumbai on 27th 28th & 29th November 2017.
Team of Optometry students supervised by Optometrist Vishwa Sanghavi from Lotus School of Optometry carried out the screening.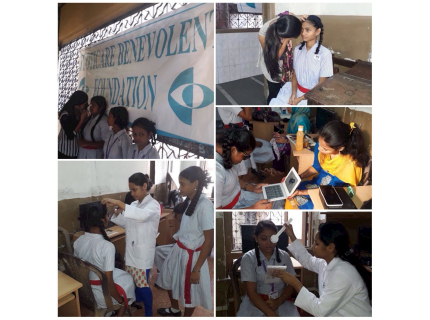 A total number of 300 children were screened.
8 staff members were screened.
19 students and 3 staff members of the school were referred for further evaluation.
22 children were sent for further treatment at Lotus Eye Hospital for which JCBF borne the costs.
December, 2017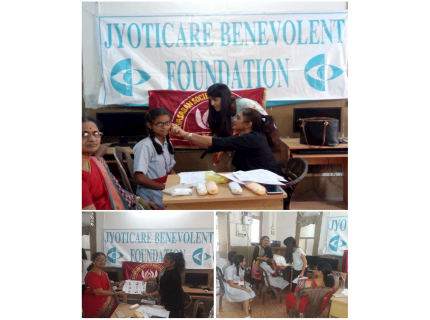 26 students and 1 staff member of school required spectacle.
20 pairs of spectacles costs of which were borne by JCBF, were dispensed at Seva Sadan School.
All the children were advised on how to take care of their spectacles and recalled in one year.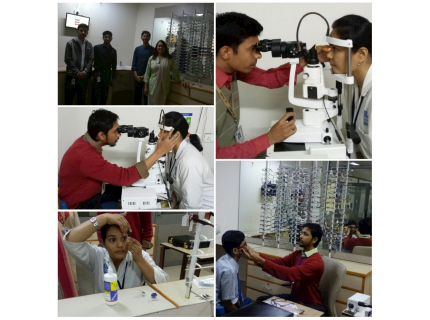 JCBF Trustee Jyoti Dave- Singh using her expertise help set up the Dispensing and Contact Lens Lab at Charuset University Optometry Department. This Lab is a very important requirement for 2nd and 3rd year Optometry students and Post Graduate Master.