Activities
JCBF – AKANKSHA Foundation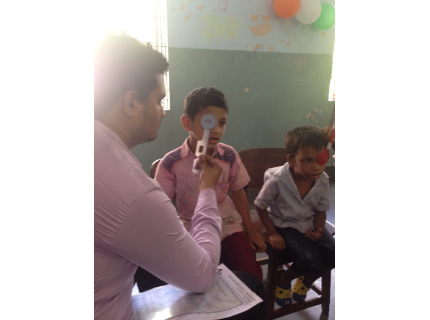 JCBF partnered with the Optometrists of Lotus College of Optometry and conducted Vision Screening at Laxminagar Public school run by Akanksha Foundation.
JCBF – AKANKSHA Foundation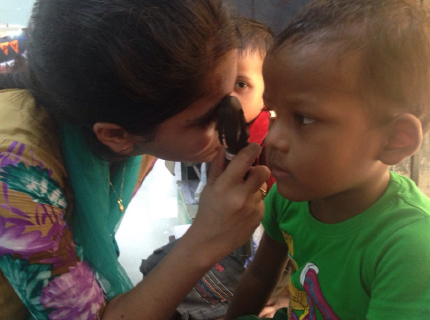 300 children were screened
30 were further examined at Lotus Eye Hospital
13 were prescribed and supplied with spectacles
One was referred to do oculoplasty surgery for Ptosis at Lotus Eye Hospital
One was referred for cataract surgery at Lotus Eye Hospital
All expenses were borne by JCBF
Laxminagar Public School run by Akanksha Foundation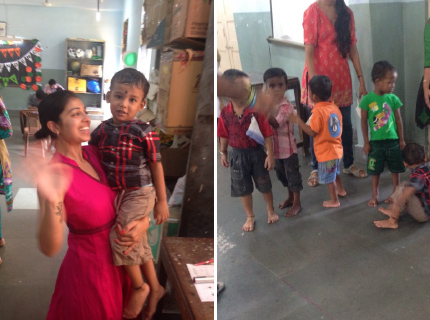 JCBF – Nepal Project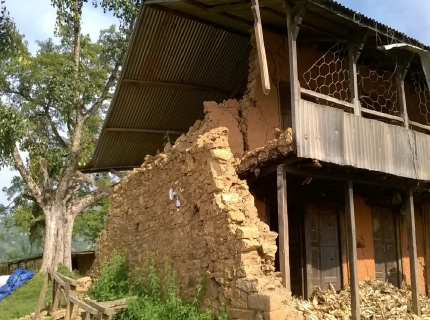 The April 2015 Nepal earthquake (also known as the Gorkha earthquake) killed more than 8,800 people and injured more than 23,000. It occurred at 11:56 NST on 25 April, with a magnitude of 7.9Mw or 8.4M and a maximum Mercalli Intensity of IX (Violent). Its epicenter was east of the district of Lamjung, and its hypocenter was at a depth of approximately 15 km (9.3 mi). It was the worst natural disaster to strike Nepal since the 1934 Nepal–Bihar earthquake.
JCBF – Nepal Project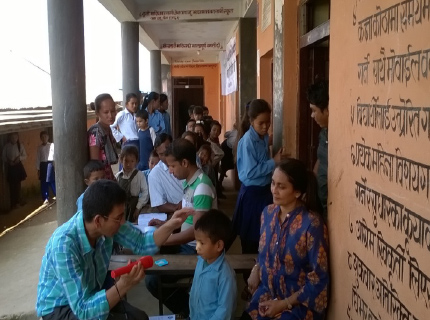 The importance of ocular examination for the victims and other people residing in the affected area is significant. There are many people who lost their glasses during the earthquake and many are in the need of their first pair of glasses. The most important are for school going students and elderly population.
JCBF – Nepal Project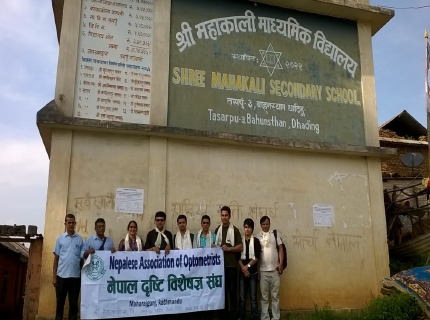 Five villages in the earthquake hit area have been adopted by JCBF
JCBF partnered with Nepalese Optometry Association (NOA) to carry our vision screening programe at these villages
Vision Screening at the First selected village of Tasarpu in Dhading region was conducted in September 2015
JCBF – Nepal Project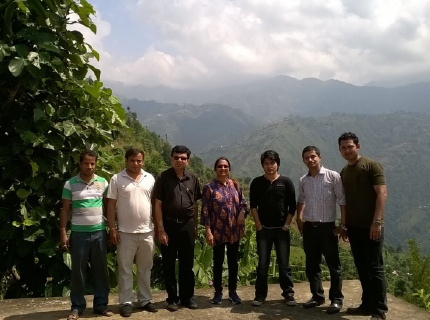 Sanjeeb Mishra – President
Niraj Dev Joshi- Treasurer
Gyan Basnet- Secretary
Birendra Mahat- Research
Gagendra Thangna-Student
Suraj Chhetri- Student
Jyoti Dave-Singh : Trustee JCB
JCBF – Nepal Project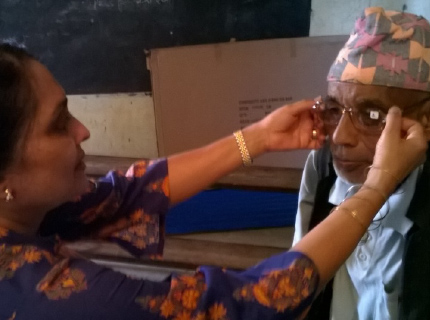 Tasarpu Village in Dhading region
Elderly Villager fitted with reading spectacles
JCBF – Nepal Project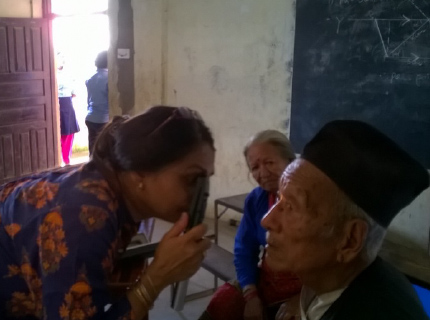 Tasarpu Village in Dhading region
280 school children and villagers were screened
19 were prescribed spectacles
60 were prescribed and given eyedrops
One was referred for Cataract surgery
JCBF – Nepal Project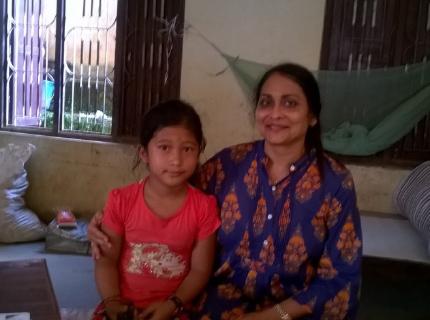 Tasarpu Village in Dhading region
JCBF Trustee Jyoti Dave with 10 year Old student Chhiring Dolma Tamang who helped with keeping the school children under control during the vision screening.
Child Pooja Jha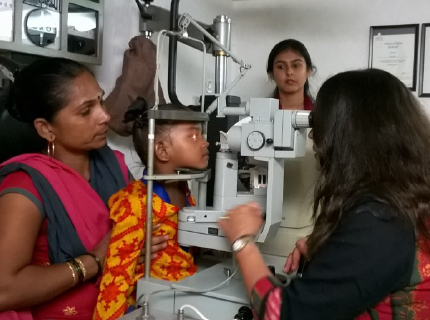 4 year old Child was detected with a blind eye by school authorities
Teacher Aureen Vaz brought child to Jyoti Dave's clinic and cataract diagnosed as the cause of blindness
Child sent to Lotus Eye Hospital under the care of Dr. Neepa Thakkar and successfully operated for cataract and an implant inserted for sight restoration
All costs of Rs. 35,000/- have been borne by JCBF
JCBF Research Project
JCBF initiated a multi-centre research project involving centres in South, North, West & East India in three phases over a period of one year.
The Aim of this project is to establish the health of the corneal graft after fitting of semi-scleral lenses for vision correction.
Ms. Varuna Kumaran and Ms. Maheshwari Srinivasan have been appointed and will be responsible in completion of the protocol, budgeting, initiation of the project and data collection in phase one which will start in December 2015