What are the Regions Being Addressed?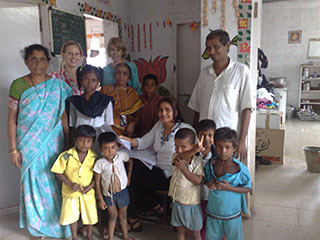 Vision Screening at schools and colleges is an inbuilt program in the monitoring of general health of children, in the developed countries. This has lead to prevention of avoidable blindness, and therefore by implementing this program through schools and colleges throughout India via a sustainable deliverance method, the success rate should be very high.
Presently our focus is in Mumbai and the surrounding regions of Maharashtra up to 200 km radius and in Delhi/Haryana. In this region we are working with several NGO's namely Voice, Mumbai Mobile Creche, Navy Wives Welfare Association (NWWA) and we are working work with H. R. College, Mumbai to encourage students to do community service. In Delhi and Haryana we are working with 'Action in Community and Training' (ACT), 'Prakash Deep' and 'Harichand Mishra Seva Society'. We will be addressing up to fifty schools and colleges nationwide in the coming years targeting children from the age of three to sixteen years and adolescents, from age of seventeen to twenty.